Jeera Biscuits-Cumin Spiced Biscuits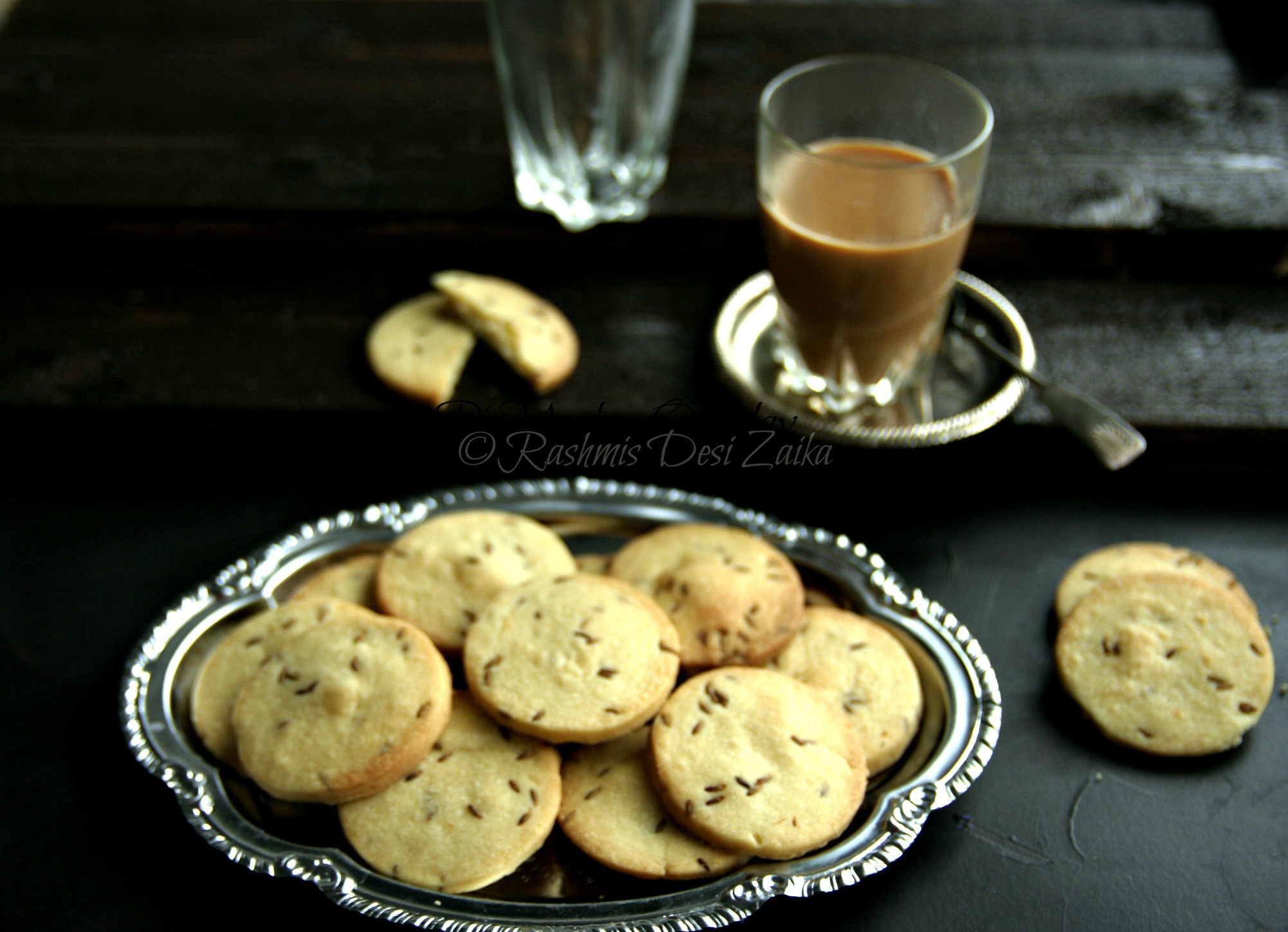 Indian food is very unique and has so much of culinary diversity. Throughout our history Indian cuisine has been developed and influenced via interactions with various cultures and foreign influences, leading to the diversity that we see today. Foreign influences came in form of traders and rulers.
India was under British rule for a very long time and both cuisines got influenced during this time. Introduced by Britishers during their time in India and one that still exists is concept of tea and biscuits.
The tradition in my family, as in many others, is to have a cup of tea with some biscuits or rusk, first thing in the morning. I remember my mother making tea in the kitchen even when her eyes are still closing. The same thing happens in the evening, tea with biscuits or some snacks.
When I was a kid growing up in India, there were biscuits made by company named Parle, which was launched during the British rule, or there were biscuits made by few local bakers in my home town. Back then selection was limited but nowadays, there are so many companies and variety is endless.
As we in India love our spices, so one can find spices like cumin, ajwain and even chili been used in biscuits. The recipe that I am sharing is the one of my favorite and is very commonly sold in the stores. I have been eating them in India as long as I can remember. These biscuits are spiced up with roasted cumin, have buttery and crumbly texture with little sweetness and hint of salt.
So here is the recipe
Ingredients:
140g Flour
100g Butter
35g Fine/confectioners's sugar  
1 tsp. Jeera/Cumin
¾  tsp.Salt (not very fine)
Method:
Place a pan on medium and lightly roast cumin, stirring it gently to avoid burning. Take them off the heat and let it cool.
In a bowl whisk together flour and salt. Set aside.
In an electric mixer (or hand mixer) bowl, beat the butter until smooth and creamy. Add in the sugar and beat it further until smooth and all the sugar has incorporated.  Add in the flour (in batches) and 3/4th of roasted cumin. Gently stir the mixture until just incorporated. The whole mixture will have crumbly texture. Using the spatula take the mixture out onto working surface. Using your hands gently bring everything together and form the dough. Flatten the dough. and wrap in plastic wrap, and refrigerate it for 15-30 minutes.  
Preheat oven to 175ᵒC. Line two baking sheets with baking paper.
Just before rolling take the dough out of the fridge and place it on the kitchen top. This will help it soften up little bit, so it is easy to roll.
Dust the surface lightly with flour and roll out the dough with thickness of 0.5 cm. Sprinkle rest of the cumin and gently roll it in. Using 6cm wide cookie cutter cut out the dough into circles. Using pastry brush, gently dust excess flour. Place on the prepared baking sheets and place in the refrigerator for about 10 minutes. (This helps to firm up the dough so the cookies will maintain their shape when baked.) Bake the cookies for about 8 -11 minutes, until they start to turn slightly brown. Let them cool down for few minutes on wire rack.
Enjoy them with hot cup of tea!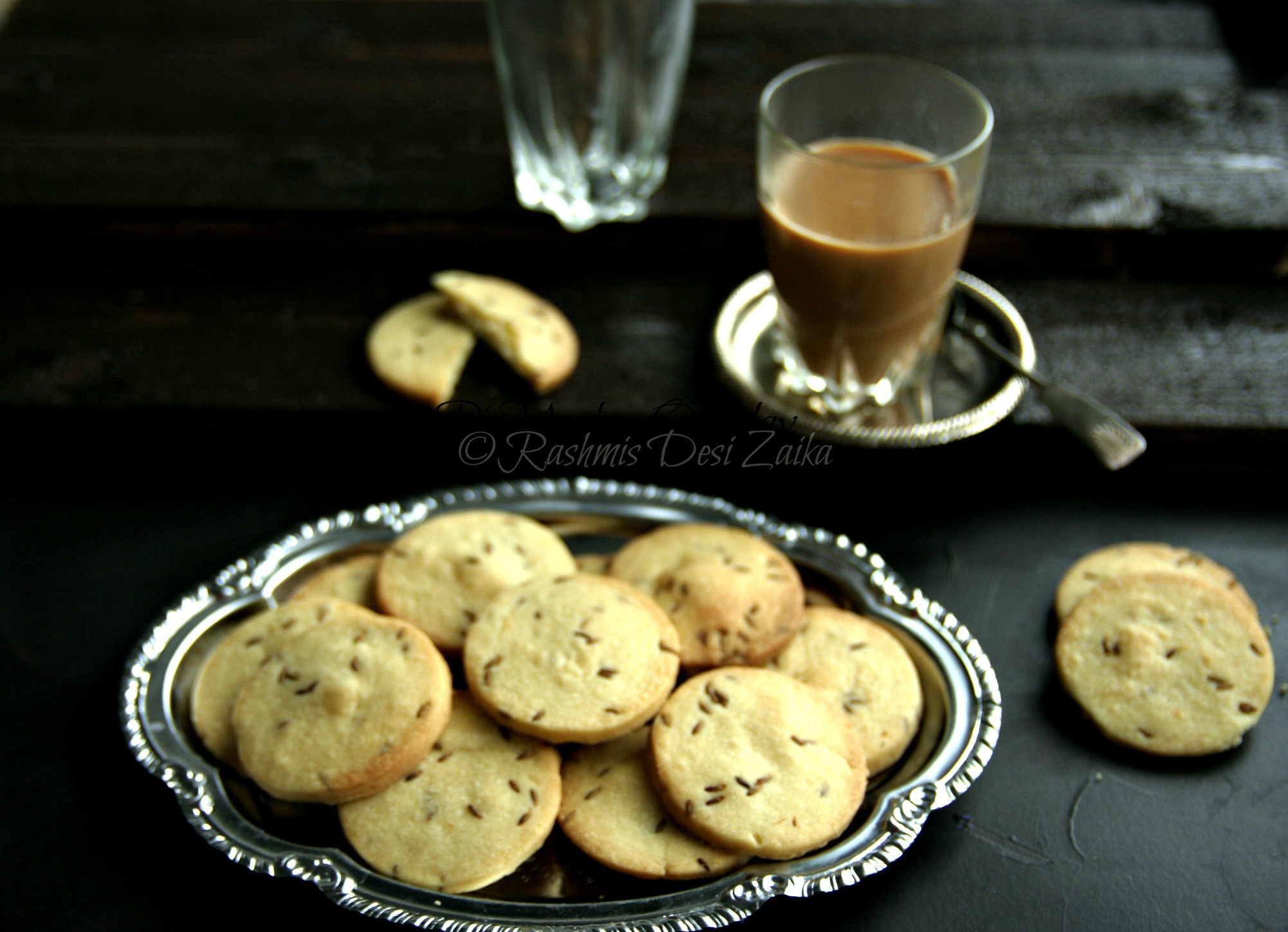 Preparation:  15 minutes plus time for chilling the dough
Cooking time: 15 minutes
Makes: 15 (6cm) cookies
---
---